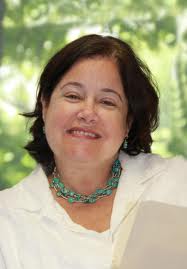 Practice Areas: Estate Planning; estate administration and probate; estate tax preparation
Practice Description: Robin has over 20 years experience counseling clients in the areas of estate planning and probate.  She handles all types of estate planning, from simple Wills and Powers of Attorney, to Revocable and Irrevocable Trusts.  Robin's forte is to explain things to clients in terms that they can understand, and prides herself on helping clients navigate their estate planning options.
Education: Brandeis University 1981; Boston College Law School 1988
Admitted: Massachusetts
Community: Robin is a member of the Boston Bar Association (Trusts & Estates Section), the MA Bar Association (Probate Law Section), and the Trusts & Estates Consortium.
Point of Interest: Robin was recently quoted in the NY Times in an article entitled "Choosing the Right Executor For Your Estate".
Little known facts: Robin is a musician – pianist and singer/songwriter.  She also loves to bicycle ride by the Charles River and on the Cape Cod bike trail.
Email Attorney Robin Gorenberg