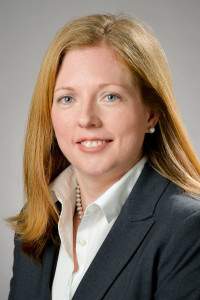 Practice Areas:  Commercial and residential zoning, permitting and licensing matters, works closely with municipal planners, Zoning/Planning Boards, and Historical Commissions.
Representative Clients:  Katherine represents several medical marijuana clients in Massachusetts, including Heal, Inc. and Garden Remedies. This representation includes assessment of appropriate host municipalities, identification, evaluation and acquisition of compliant real estate, navigating the local permitting process, and simultaneously working with the Massachusetts Department of Public Health to secure state licensure. Katherine has also represented a number of individual and business clients relative to their zoning and permitting needs, including the Newton Cultural Alliance, the Suzuki School of Newton, the Russian School of Mathematics, the Riverside Children's Center, Concord Academy, Baza, the Village Café, the Capital Grille, the Olive Garden and the Biltmore Café. She is Massachusetts zoning counsel for the Darden Restaurant Groups.
Education:  Katherine earned her B.A. from Brown University in 1997, and graduated from Boston College Law School (J.D., cum laude) in 2002.
Admitted:  2002 Massachusetts
Previous Associations:  Upon her graduation from law school, Katherine spent two years clerking for the Justices of the Massachusetts Probate and Family Court system. She then practiced domestic relations litigation at Brofsky & Richter in Newton, Massachusetts. She joined Schlesinger and Buchbinder in 2011.
Little Known Facts:  Katherine helped to establish the disability awareness curriculum at the Newman Elementary School in Needham, and organizes annual workshops for students of various grade levels. She also sits on the Board for her children's summer camp in South Dartmouth, Massachusetts.
Email Attorney Katherine Braucher Adams